Antibiotic resistance is a global challenge
CHANGE FOR GOOD
The world is facing a major threat of antibiotic resistance. We aim to address this issue by transforming the way we detect infections with an innovative, fast and real-time technology.
THE CHALLENGE
The U.S market for infectious disease diagnostics exceeds $20 billion annually, providing a significant opportunity for companies that provide more rapid and accurate solutions.
Avails technology will serve the existing market by improving existing workflow and time-to-results. Providing physicians with AST results early on to inform their therapeutic decisions is critical to improving health outcomes.
THE SOLUTION
The Avails technology platform is being developed to significantly reduce the amount of time required to obtain reliable AST results required to enable accurate therapy decisions. Avails electronic biosensor technology is being developed to improve accuracy in pathogen quantification and susceptibly testing directly from human specimens by eliminating the need for time-consuming culturing techniques.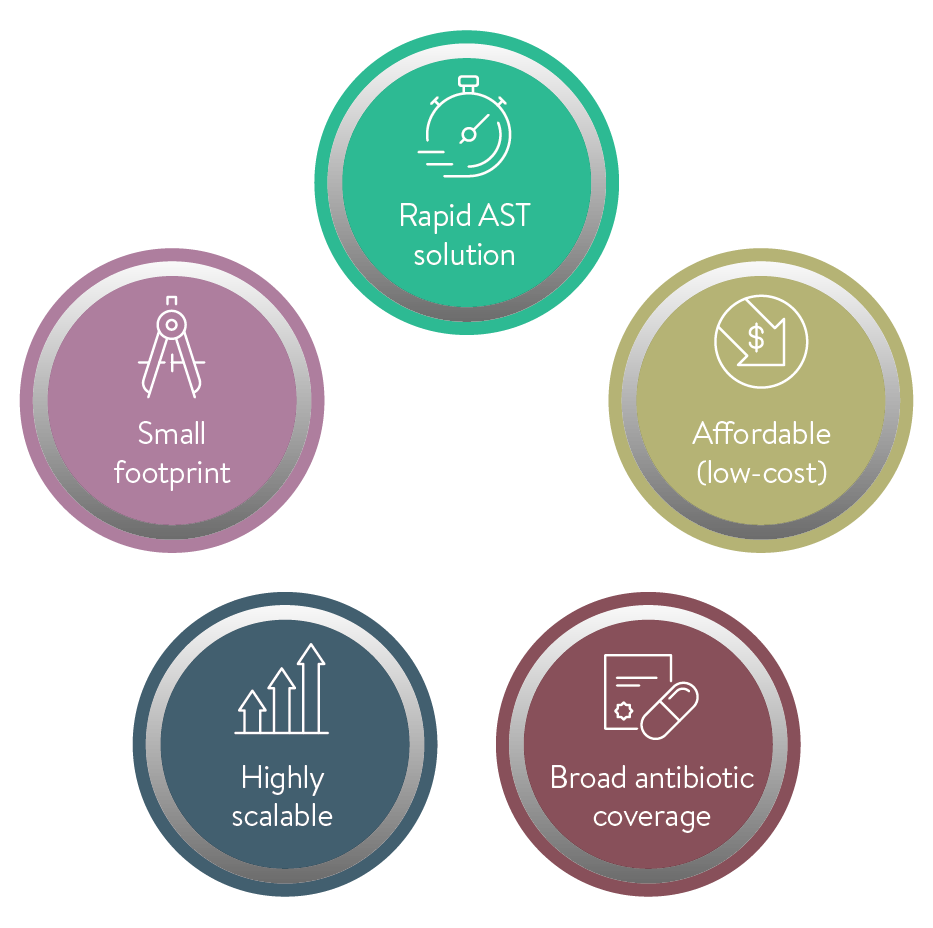 Avails Medical will transform the current practice.
eQuant/eAST will reduce the turnaround time for AST testing from days to hours, enabling clinicians to optimize antibiotic selection and dosage specific to the individual patient days earlier. This will improve patient's health outcomes, decrease mortality rates and reduce healthcare costs.